WHY DO WE FOCUS ON CARE; TRAINING & INCUBATION?
There is a very large network of ministries, churches, organisations and ministries out there to help and support people going through stressful periods and situations. Jacob's Well aims to be a specialist in the team. We do not want to reinvent the wheel in any way.
We therefore want to concentrate on taking better CARE of people.

We want to add all kinds of TRAINING while they might be treading water.

We want to help the Christian Community to develop new sustainable ventures via our BUSINESS INCUBATION program.
We do all these things with a network of talented people dedicated to their calling as followers of Jesus Christ.
Our Business Incubation program has to take priority, as this is the place where we develop the much needed work opportunities we so despirately need in our country:
Business incubators are programs designed to accelerate the successful development of entrepreneurial companies through an array of business support resources and services, developed and orchestrated by incubator management and offered both in the incubator and through its network of contacts.
Business incubation is a unique and highly flexible combination of business development processes, infrastructure and people designed to nurture new and emerging companies by helping them to survive and grow through the difficult and vulnerable early stages of development.
Incubators vary in the way they deliver their services, in their organizational structure, and in the types of clients they serve.
Successful completion of a business incubation program increases the likelihood that a start-up company will stay in business for the long term. Historically, 87% of incubator graduates stay in business.
The Jacob's Well Incubation Model therefore consists of 2 phases that can take up to 3 years: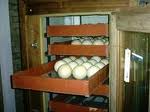 Pre-incubation: Interview, personal assessment, feasibility and viability study, training and preliminary business plan development, presentation.
Incubation: Finalisation of Business plan, Venture Capital aquired, mentoring and monitoring
Upcoming Events
No Events have been scheduled yet
---
News Room
24 November 2017
Waterkloof Glen Branch closing.See Branch Locator for alternatives.
Please note that the Waterkloof Glen Branch is closing indefinitely due to funding challenges. Also, we are having trouble with the...
Read More
Read all
21 June 2017
Looking for Candidates ???
Please see the latest Jacob's Well candidates info under RESOURCES / DOWNLOADS / JOB SEEKER ADS We update the JOB SEEKER...
Read More
Read all
10 January 2017
NUWE WEBWERF VIR VRYSKUT WERKERS!!!
Read More
Read all
---
Testimonial
12 March 2017
Robert Clunie
"Stephan Naude (Branch Manager at our Roodepoort Branch)submitted this Testimonial:

"I had nearly given up on a job search; the market was cruel and saturated and the economy of South Africa did..."